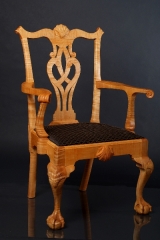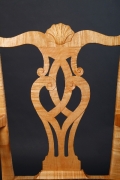 Reproduction Pennsylvania Arm Chair
This chair was made from Tiger Maple. Notice the unique tiger stripe grain patten that is inherent in the wood. All the ornaments (legs, backsplat, seashells) are carved by hand and as such provide distinguishing characteristics that are common to custom furniture.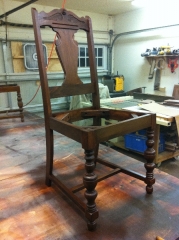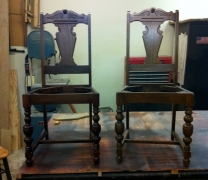 One Chair is the original and one is the copy that we made.